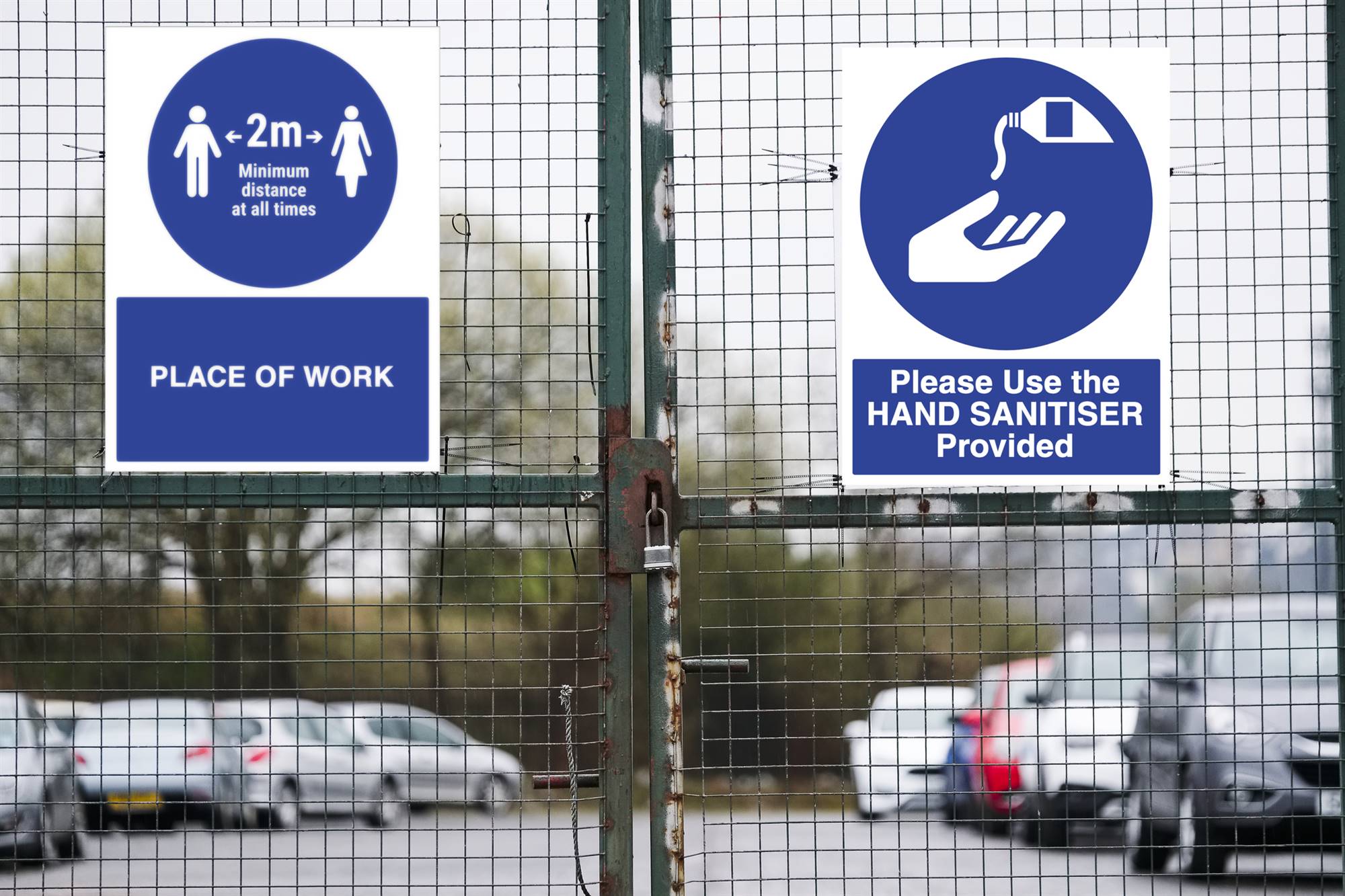 Picture an office tower in which hundreds of people go about their business. Sensors monitor the environment, detecting the use of cubicles, meeting rooms, kitchens and bathrooms. The data shows which areas are hardly used and which are activity hotspots, helping cleaners and facility managers prioritise cleaning.
This is one of many uses for Internet of Things (IoT) technology in the workplace that have come to the fore during the COVID-19 crisis. Employers can use IoT-connected devices and applications to prioritise cleaning, alert employees when they get too close to each other, reduce overcrowding and trace infections.
Various organisations were already using, or looking at using, IoT to monitor their workplaces before the pandemic. For example, Australian telecommunications company NNNCo provides Low Power Wide Area Networks (LPWANs) and solutions to monitor equipment and provide alerts if workers get too close to dangerous machines or enter dangerous areas.
"We're not seeing the pandemic spawn ways or requirements for monitoring things or people in relation to things that hasn't really been on the cards prior," says NNNCo CEO Rob Zagarella.
But the pandemic has been a catalyst for work in this area. NNNCo has been exploring COVID-19-related use cases for the LPWAN network protocol LoRaWAN, including proximity monitoring and people counting. It's received interest in these use cases from a large enterprise, construction companies, building management companies and councils. Hospitals and aged care facilities are also potential users.
"It's a natural extension to look at people in relation to other people – such as their distance from each other and how many are on a site at a particular point in time and throughout the day. Those sorts of use cases we've been working through," Zagarella says.
The health crisis has also resulted in new LPWAN solutions. NNNCo has brought a proximity monitoring application from Belgian company ClearDigital NV to Australia and integrated it with its data aggregation platform N2N-DL. The application, built using ClearDigital NV's WMV framework, alerts workers carrying compatible devices (NNNCo offers it as part of a solution that includes an Abeeway Micro Tracker) when they don't maintain a safe distance from other people, equipment or areas that are out-of-bounds.
NNNCo is also working on applications a hospital could use to reduce the risk of employees entering certain areas without following necessary protocols. And in the United States and United Kingdom, some hospitals are using LoRaWAN solutions to monitor bed occupancy and predict when cleaning will be needed, according to a recent LoRa Alliance webinar. LoRaWAN solutions are also reportedly being used overseas in army bases, prisons and on mass transport.
Privacy and safety
These solutions raise obvious privacy issues. NNNCo states that personal privacy is maintained because the solution alerts people carrying a device when they get too close without identifying the individual or storing location data.
It's possible to show the data on a department level or an individual level, according to a ClearDigital NV spokesperson.
Privacy considerations haven't deterred some high-profile organisations, including PwC and Amazon, from exploring the use of proximity monitoring solutions in their premises overseas. In Belgium, the Port of Antwerp is testing the use of a digital bracelet for proximity detection and contact tracing. And a school district and universities in the United States are reportedly planning to test tracking beacons.
In Australia, interest in using real-time data to manage resources and prevent and respond to crises is increasing, according to NNNCo. Outside the workplace, it has been working with a water utility on a solution that monitors pressure in water pipes, with the aim of quickly identifying problems so that work crews can use their time more efficiently.
"That's obviously been going on for some time. But recently, when just sending to crew to a site on regular basis was a challenge, having that info made even more sense," Zagarella says. LoRaWAN solutions also exist for power utilities – surge arrestors integrated with LoRaWAN can monitor electricity lines for lighting strikes that might cause fires.
When it comes to employee safety, Zagarella says that "knowing and understanding where people are in relation to assets – particularly workers you're trying to improve safety for – is of real interest to asset owners."
Since the arrival of COVID-19, employers have gained more ways to do that.
NNNCo is a sponsor of this COVID-19 discussion hub.
Focus is increasing on use of real-time data in response to the COVID-19 pandemic. See our special coverage about key issues.