The who's who of the local innovation ecosystem discussed how to revitalise Australia's economy post-COVID-19 through innovation and technology.
Dr Marshall said there were six key areas in which Australia could outperform globally, including food and agriculture, energy and health, but Mr Gonski said it would be a mistake for Australia to only play to its strengths in certain industries, suggesting that the approach could make the country miss out on the next Cochlear or Atlassian.
"It's natural to focus on things where you have an advantage, but I believe to stop there in my opinion is very limited," he said.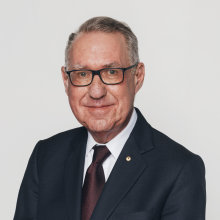 "Signalling out Cochlear – we don't have more hearing-impaired people than anywhere else in the world, but someone here worked it out and a beautiful and magnificent company emerged," he said.
"So if you talk about success stories, it's not necessarily those involved in natural resources, or agriculture that have an advantage. To be unfocused [in our investments] would be a bad mistake, but be pragmatic and encourage people to think outside the box and then let's see where they take us and not turn them off."
Mr Gonksi, who signs off as ANZ chairman on October 27, also said the country was still struggling to get past its inherent fear of failure. He praised the government for altering the country's insolvency laws during COVID-19, but believed they could go further.
"We need to praise people who honestly and diligently fail," he said.
Advertisement
"I'd also love to tap some of our absolute joy of how much we love sport and tap it into a passion for good research and developing and solving problems for the betterment of our country and indeed the world."
The innovation experts were united in the belief that enhanced collaboration between industry and research bodies would be critical to improve the country's ability to translate research into commercial outcomes.
"Australia is the lowest collaborating nation in the OECD. We need to bottle the spirit of collaboration we've had through the [COVID-19] crisis and carry it into the good times," Dr Marshall said.