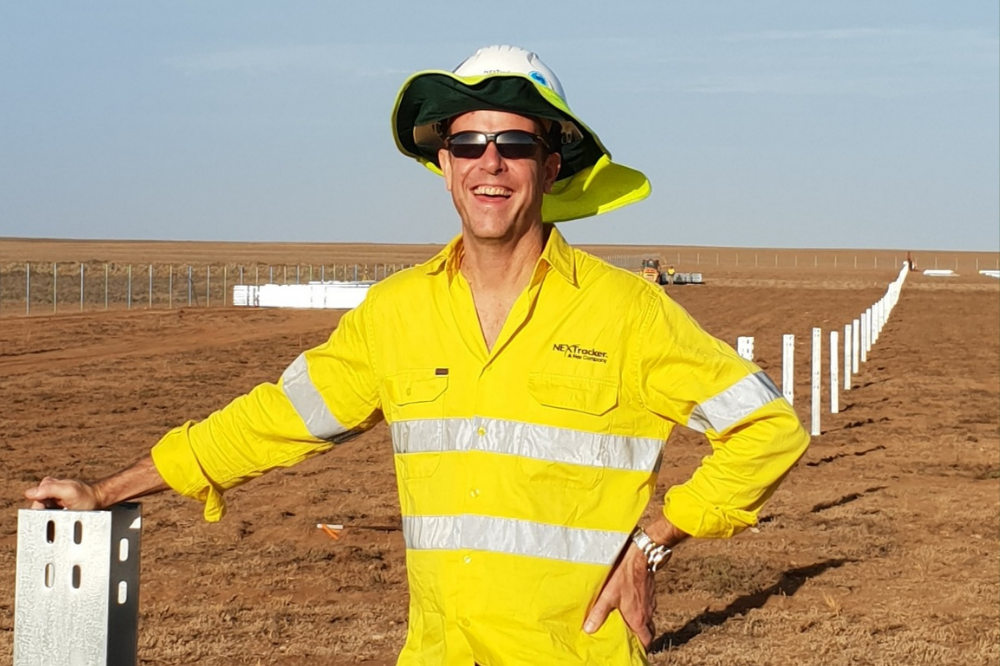 "Independent smart solar trackers and software technology have a significant advantage. When disaster strikes, parts replacement does not kill project value. Loss of production and revenue is what hurts financial returns. Maintaining plant availability is therefore critical to minimising losses."
A case in point is the Oakey 1 Solar Farm, which Rogers said "emerged entirely unscathed" when a storm hit in October 2018. He recalled how weather stations at the site fed real-time wind speed and direction details to a centralised data aggregation and monitoring platform as the stormfront approached.
Rogers noted: "At the moment wind gusts exceeded a predetermined and site-specific threshold velocity, tracker controllers initiated a wind stow command. Inside of two minutes, roughly 1,200 Nextracker rows faced west into the approaching storm at a 30° tilt angle."
With Australia on track to double its installed photovoltaic capacity by 2021, the operations director believes large utility-scale solar projects are becoming every bit as challenging for insurers and brokers as they are for project developers and owners.
"For an accurate statistical evaluation, insurers require access to large amounts of operational and loss history data for asset risk assessment and pricing," explained Rogers. "Compared to other large capital investments in power and energy, loss history data is generally insufficient – based on the limited length of time in the field – for insurers to confidently assess solar project risk."
The solar tracker specialist added that policy responses to site- or region-specific risk profiles are premised on the ready availability of historical loss data, which allows the insurance industry to assess locational risks and price or qualify coverage accordingly.
"In the wake of new loss history data, from the recent catastrophic events, carriers not only increased rates, but also decreased exposure by capping individual policy coverage levels or reducing their underwriting line size from 100% down to 20% or 40%," he told Insurance Business.
"Technology, like Nextracker's smart solar trackers and [solar power plant monitoring and control software platform] NX Navigator, will reduce liability across the insurance supply chain. While enhancing production for solar plants, the systems help reduce the number of claims that owners and operators make in a given time period."
Rogers' camp, which collects 13 data points every five minutes for every network-connected tracker row, has more than four terabytes of historical data to date – providing actionable, granular information to plant operators who embrace the company's tracker system.