While NSW Police do their best, they can't have eyes everywhere.
Every year thousands of people are breaking the law by speeding. As the Herald reported 10 years ago, they are getting away scott free because NSW is the only state in Australia that refuses to switch on point-to-point speed averaging cameras for motorists.
NSW only uses these fixed cameras for heavy vehicles, over 4.5 tonnes. That's caused a 44 per cent reduction in deaths from crashes, enough to justify extending them for heavy vehicles on the M7 and elsewhere in 2021.
This technology could start saving lives tomorrow especially on country roads where about 45 per cent of fatal crashes occur in NSW.
The NSW Centre for Road Safety found there were 1,268 fatal crashes involving speed, resulting in the deaths of 1,388 people from 2008 to 2016 and about 12,000 serious injuries from 2008 to 2015.
A decade ago, the then minister for roads, the Nationals' Duncan Gay, signed the national road safety plan which endorsed point-to-point speed enforcement.
Loading
It has never been implemented in NSW for vehicles except for trucks. The Herald reported in 2011 that 94, 271 drivers of vehicles had been detected speeding on country roads by these cameras, but never fined.
What happened? Is it because point-to-point is unfair? Nope. UNSW emeritus professor and road safety expert Professor Raphael Grzebieta says it is fairer because it doesn't penalise drivers for momentary lapses but only for speeding for an extended time.
Did it lack supporting research? No. The road safety plan included evaluations showing it reduced deaths and serious injuries. In the UK, reductions in the number of people killed or seriously injured typically exceeded 50 per cent. A review of the ACT system found improvements happened nearly overnight.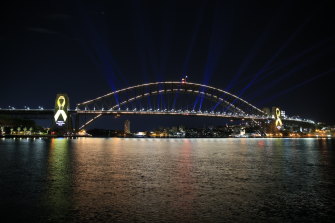 Did it make trips longer? No, a report by the European Union found it resulted in smoother traffic.
Did it lack support? Apart from NSW's NRMA, every other road safety research and motorist group around Australia has endorsed it. Australian states continue to report on its success.
So what stopped speed averaging being extended to vehicles in NSW? The NSW Nationals, say Professor Grzebieta and Harold Scruby, the head of the Pedestrian Council of Australia. "It is worse than a joke, it is criminal what they have done," says Scruby. "These Nationals have more excuses than a pregnant nun."
Australia's experience with COVID, especially in NSW, has proven that listening to research and science pays off. Isn't it time we extended the same standard to road safety? Beep beep.
Julie Power is a senior Herald journalist who writes about safety issues. She attended the Third Ministerial Conference on Road Safety in Stockholm in February supported by a fellowship from the World Health Organisation.
Start your day informed
Our Morning Edition newsletter is a curated guide to the most important and interesting stories, analysis and insights. Sign up here.
Julie Power is a senior reporter at The Sydney Morning Herald.