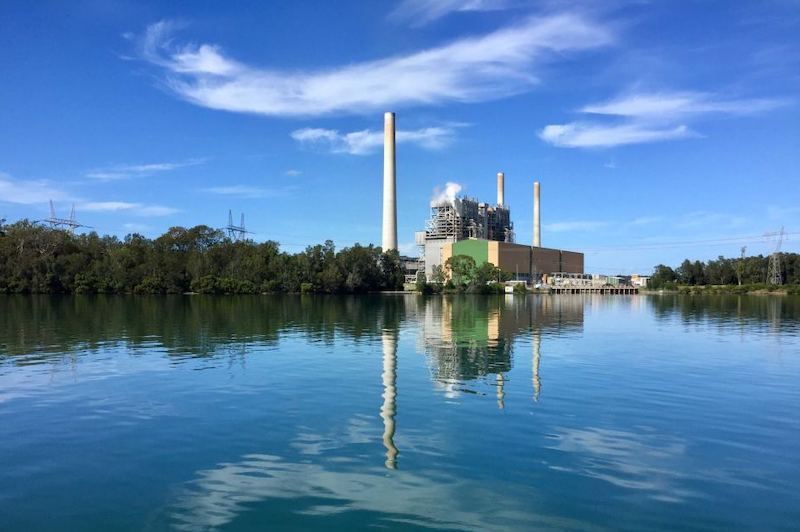 Coal baron and Liberal donor Trevor St Baker is ripe for Scott Morrison's electric vehicles (EVs) subsidies. Callum Foote reports on the commendable materialisation of a Coalition climate action technology.
EVs won't kill the weekend, and there's every chance they won't kill the Coalition's friendliness to its mates. While the details of the big EV step-up are still being eked out to an eager Australian public, there is a bright future for a Liberal donor in this technological wonderland.
The media has been stunned with Prime Minister Scott Morrison's majestic backflip, sorry "pivot", on Electric Vehicles (EV), having just announced the Future Fuels and Vehicles Strategy which centres on $250 million to build charging stations for EVs.
This is a first in the PM's globally ridiculed Technology Roadmap because EV technology has actually been invented – unlike other unspecified future technologies upon which the Coalition is relying. Moreover, it is an unusually concrete announcement for the Coalition in that EV technology – unlike clean coal and clean gas (carbon capture and storage or CCS) – has a shot at working commercially.
It is therefore commendable that Scott Morrison, in the wake of Glasgow's COP26 climate conference, has finally moved to embrace an authentic policy. Although, while typically short on detail, and long on Scomoesque public relations stunts, it appears that the spending may be targeted at at least one prominent Liberal Party donor.
Details, schmetails
The details of how the quarter billion dollars will be spent have not yet been released except that "charging infrastructure will be deployed in over 400 businesses, 50,000 households and over 1000 new public access fast charging stations".
But Michael West Media can reveal that a prominent Liberal Party donor has recently received a $2.2 billion valuation for an EV charging manufacturing company in which he has a 26 per cent stake.
He is coal baron Trevor St Baker, who has a significant history of preferential treatment from the Coalition.
St Baker invested around $40 million in electric vehicle charging start-up Tritium through the St Baker Energy Innovation Fund between 2015 and 2019.
Tritium, founded by three University of Queensland engineering graduates, employs 350 people – the majority in Australia. It listed on the US Nasdaq exchange last May, following a deal made with a special purpose acquisition company, Decarbonisation Plus Acquisition Corporation II. That corporation is funded by US renewables investor Riverstone Holdings.
Trevor St Baker's share is now worth approximately $390 million.
St Baker brought in fellow coal investor Brian Flannery, who invested $10 million into Tritium. The pair have previously been co-owners of Sunset Power International which owned the Vales Point coal-fired power plant.
Turning $1m into $730m
Over the past two years St Baker-connected entities, including Tritium, have contributed $309,270 to both major political parties.
The majority, $197,400, has gone to the Coalition, with the biggest single donor being the St Baker Energy Innovation Fund, which was used to invest the $40 million in Tritium, and related companies which donated just shy of $250,000.
St Baker is a former Queensland government official and director of the Queensland Resources Council and the Energy Policy Institute of Australia. He is also a former National Party candidate. As a Queensland public servant, St Baker was at the forefront of the deregulation of the state's electricity sector.
In November 2015, the NSW Coalition government famously sold the Vales Point coal-fired power station for $1 million to St Baker's Sunset Power International. Sunset Power, trading as Delta Energy, now estimates that Vales Point is worth $730 million.
Sunset/Delta's plan to refurbish Vales Point to enable it to run to 2049 made the federal government's 2019 shortlist of projects to receive public support via its Underwriting New Generation Investments program.
Vales Point was the only coal-fired power plant to make the shortlist. Freedom of Information documents released in May 2019 revealed that Morrison ignored advice from Treasury advising against "providing or hinting at providing any assistance to Delta" for Vales Point and included the power plant on the shortlist.
Vales Point dropped its controversial bid for funding in February this year.
Forest for trees
Although there has been much dismay and mockery of Scott Morrison for his EV backflip this week, there really should be no surprise. Over the past 8 years, the government has re-nosed its clean energy agencies such as Arena and the Clean Energy Finance Corp to embrace CCS and other carbon initiatives.
Moreover, on top of the already astronomical public subsidies to mining companies, it is likely that the renewable energy "transition" fund demanded by National MPs for their agreement on a net zero policy outcome for Glasgow ($250bn is their demand), will be directed towards CCS. This will mean the fossil fuel companies are likely to win billions more in funding for clean coal and the likes because they are the ones who claim they will actually deploy CCS.
Should this happen, the effect of the government's Technology Roadmap will be to simply prolong fossil fuel projects, and therefore high carbon emissions. It is largely, at this point, just a big subsidy for coal and gas companies.
The irony is that the real technology for transition already exists. It is clean. It is viable. It is wind, solar and storage technology.