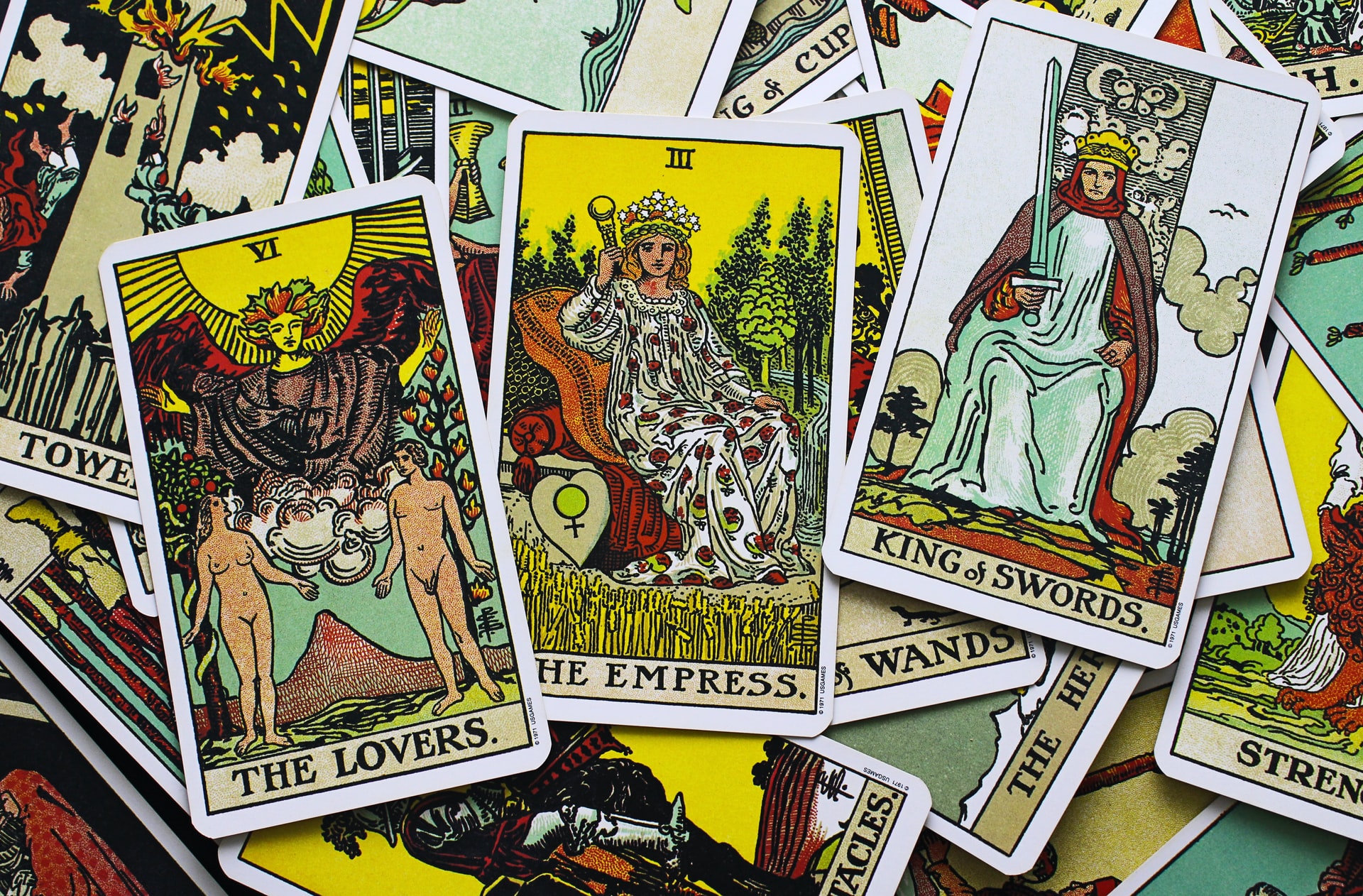 What are Australia's IT leaders expecting?
Marc Caltabiano, Vice President at MuleSoft Australia and New Zealand
"We've seen how successful Australians have shifted to working from home, so it's critical that employers pay close attention to how their employees' expectations have changed since then. Australian businesses already have to contend with chronic skills shortages prior to the pandemic, so if they want to hang on and attract highly-skilled workers, they'll need to centre digital-first experiences and workplace flexibility as their recruitment strategy.
"Australian businesses won't be able to do this until they truly embrace digital transformation, which goes beyond a one-off investment in a collaboration tool. Technology that enables automation will be key to embracing the digital future of work, empowering business teams to be self-reliant whether in the office, at home, or anywhere else in the world. CIOs must take responsibility for driving this mindset and encouraging both IT and business teams alike to unlock and integrate their data sets if they want to take advantage of their own digital transformation efforts."
Andy Brockhoff, President APAC at Unit4
"Hybrid work will continue to drive digital transformation for organisations worldwide as businesses adapt to new ways of working. In 2022, we'll see a rise in hypervariability. The world is changing at a fast pace, and with that, there will be ongoing changes in macro-economic and political factors which will impact day-to-day business.
We'll also see a rise in commoditisation of infrastructure due to maturity in the cloud. As more organisations migrate to the cloud in the new year, there will be a need for businesses to reform themselves to have the right skill sets to add value to the new paradigm.
Additionally, there will be a greater emphasis on enterprise resource planning (ERP) systems. In 2022 and beyond, ERP will have to redefine itself as organisations migrate to modern development tools. ERP vendors will need to fully embrace the composable model to keep customers interested and satisfied. Customers will want a straightforward approach to extend the system and add new apps while maintaining the processes and data from the core ERP system."
Paul North, President APJ at Optimizely
"In 2022, we'll see a greater emphasis on creating more hyper-personalised experiences than ever before. Businesses will drive these experiences through digital experience management, where data is harvested from AI-driven experiments and dynamically applied to customers to drive outcomes. Companies that excel in leveraging data will win in a digital-first world, and optimised hyper-personalisation is a sure fire path to that advantage.
In the new year, experiences will not only be about optimised environments, but hyper-personalisation will also cross into the meta-verse where we start to experience optimised virtual worlds for us to inhabit.
What's more, advances in AI will create ample benefits in education, healthcare and everything we do. Whether it's day-to-day living, interacting with a company or going to the doctor, we'll see ever faster advances in machine-driven outcomes for people, across education, our health and much more. These incremental improvements are taking hold now but will accelerate towards the second half of the decade, leading to significant market changes."
Julia Szatar, Head of Product Marketing at Loom
"With hybrid working here to stay for 2022 and beyond, adoption of digital communication tools is only growing. Digital tools aimed at scaling collaboration, such as asynchronous video, are set to transform the workplace in the new year as more distributed teams embrace video as an efficient way to communicate. Not only does async video aid productivity by reducing meetings and accelerating comprehension, it also empowers employees to express themselves and maintain visibility within a widespread team, no matter what timezone they live in.
Another trend that we're seeing is the rise of tools that facilitate real-time, non-video collaboration. Tools that allow real-time collaboration are critical drivers for employee productivity and workflow efficiency, especially within the design industry. Figjam, for example, is an online collaboration white board that Figma built while entirely remote and largely asynchronous during the pandemic. It enables effective ideation and brainstorming — some of the hardest workflows to unlock on a distributed team.
Based on the rapid growth of async video adoption in the last 18 months, I'm excited to see how this technology will continue to evolve and will create new capabilities for users."
Vijay Sundaram, Chief Strategy Officer at Zoho
"Over the next year, unified technology platforms will become the de-facto choice for business rather than a landscape of different, best-of-breed applications. Millions of businesses turned to technology to alleviate the impact of the pandemic, but in many instances, their digital transformation was with a short-term, survival-at-all-costs mindset, rather than a long-term, strategic approach.
"Deploying a plethora of complex applications can provide initial value but is costly and can ultimately create business silos and make productivity and efficiency hard to come by. However, a unified approach breaks down silos, creates savvier, streamlined processes and allows businesses to harness AI and automation's immense – but still-growing – potential. Through unification, the whole can become greater than the sum of the parts, which results in empowered employees and enhanced customer experiences. The businesses that pursue this unified approach will establish themselves as industry leaders and create future-proof operations."
Lachlan Feeney, Founder and CEO at Labrys
"In 2022, Australia will establish itself as a global leader in blockchain and DeFi technology. In recent years, the local industry has been quietly fulfilling its immense potential and pushing the boundaries of practical and pragmatic innovation. A recent Senate Select Committee report, which laid out 12 recommendations for the Government to regulate blockchain and digital currencies, was met with a significant sigh of relief by the industry. There were fears that the Government could implement inhibiting policies that harm rather than help the industry.
"In the end, much of the report was progressive; creating a strong mandate for the local industry to innovate and create real solutions with real value. In recent years Labrys has seen a significant increase in the size and scale of local blockchain projects. Now, with a more certain, supportive long-term outlook, we expect Australia's blockchain industry will step out from behind the hype of cryptocurrencies and NFTs to establish itself as one of the leading markets in what is a truly exciting and significant technology."
Jeremy Smart, VP Sales, Asia Pacific & Japan at Acoustic
"The customer experience is paramount today, and we don't expect this to lose focus any time soon. Technology that enables brands to form deeper customer connections by helping them understand how consumers interact with their brand, what channels they prefer to communicate on, and where friction is occurring in the experience will be critical. Brands will need to focus on ID resolution to bridge the gap between digital and physical experiences, and create consistency. Businesses will also focus on enriching their first-party data to support marketing initiatives that drive better engagement, performance, value, and return. Once brands have a deep understanding of customers using this data, they will be able to personalise messaging, which has been proven to be effective in generating sales and customer loyalty. Digital experience and behavior analytics technology, like Tealeaf by Acoustic, that enables not only marketers, but product managers, IT, customer support, and more to both understand and optimise the customer experience will gain traction in 2022 and beyond."
Dave Scheine, Country Manager, Australia at Podium
"While the pandemic has been undoubtedly challenging, local businesses have revolutionised the way they cater to and connect with their customers. Just as text messaging has changed the way we interact with friends and family, it's set to have the same impact in business-to-consumer relationships. Australians are more plugged into their mobile devices than ever before, and text messages have a 209% higher response rate than emails, phone and Facebook. Additionally, four in ten Australian consumers would switch to another business if it offered text communications. This means mobile communications are no longer optional, but essential and will be a technology focus for many businesses in 2022 and beyond.
"Mobile communication provides significant opportunities for local businesses to create strong, personal and lasting relationships with customers. Consumer's today demand customer service that is both convenient and personal, and if a business can't provide that, they'll look for a competitor who can. As we enter 2022, we will see this trend – and the technology that enables it – evolve."
Tamara Oppen, Managing Director at GoDaddy Australia
"Since the pandemic we've seen a surge in Gen Z and Millennial entrepreneurs turning their passion into their purpose by starting businesses or side hustles. They're as technologically-savvy and purpose-driven as any entrepreneurs we've seen before. Today, they're building thriving online stores, creating community through blogs, email and social media marketing, analysing data and embracing AI and automation. As these innovative entrepreneurs prove they can flourish in any environment we can expect to see them do exciting things in emerging industries like agritech and cryptocurrencies, as well as pushing the boundaries of innovation in traditional industries like retail and hospitality. With technology underpinning them and purpose driving them, we expect to see some of the most exciting innovations to come from Australia's entrepreneurs in 2022."
Paul Hadida, General Manager of APAC at SevenRooms
"In 2022, there will be a greater emphasis on personalisation, customisation and marketing automation. Businesses that leverage technology and customer data to create personalised and meaningful experiences will be the ones that thrive in competitive markets. Australia's hospitality industry was hit hard by the pandemic, but many businesses today are thriving as summer approaches and pent-up demand is released. However, when demand begins to decrease, it will be imperative that businesses capture their customer's data so they can work smarter, leverage marketing automation and create personalised experiences. Ultimately, whether they're visiting a restaurant, shopping on the high street or buying technology for their business, people want to feel valued and understood. In 2022, leveraging customer data through technology to create more personalised experiences will be what drives loyalty and helps businesses attract, engage and retain customers."
Mads Frederiksen, Managing Director APAC at Templafy
"I am excited to see the development of Web3 and the communities that are being built in that space. It's particularly fascinating to see the growth in the number of Decentralised Autonomous Organisations (DAOs), as this is a new paradigm of running organisations. In the technology industry, we are used to seeing organisations rely on a top-down approach to management, however the DAO approach is bringing a fresh perspective on management and collaboration. DAOs are structured to allow work to be done remotely, asynchronously, and by whoever has the most capacity and know-how to contribute at the given time. By collaborating closely with their wider community, the community becomes a strong amplifier for both product development and marketing. As we move into 2022 and beyond, it will be interesting to see if the proliferation of DAOs will continue and how it will reflect in technology stacks and organisational practices."
Simon Le Grand, Director of Marketing at Lightspeed
"These past couple of years have seen huge leaps in the hospitality industry's use of technology. Many businesses traditionally relied on disconnected systems that drained employee time and resources, but adapted quickly as customer preferences shifted towards options that provided both convenience and a sense of safety. Now that staff and customers are comfortable interacting with technology as a component of the dining experience, the industry is set to continue on this path of positive change and innovation.
Some of the most significant advancements are contactless ordering and payments. Contactless payments have been steadily gaining in popularity due to digital wallets like Apple Pay, and more recent integration into digital ordering systems – including delivery and order ahead. The rise of at-table QR code ordering has further cemented the dominance of digital payments and tech touchpoints elevating the hospitality experience. It's predicted that the number of digital payment users will rise from 3.8 to 6.2 million by 2025. This is going to make integrated point of sale, ordering and payments systems that connect every consumer channel and offer capabilities beyond the transaction all the more important."
Jess Noone, Market Development Director at Flux Federation
"Virtual Power Plant's (VPP's) are an innovative technology that demonstrates the new energy ecosystem, and has the potential to deliver multi-level benefits. Many retailers are eager to explore how they may leverage VPP's to create value for themselves and their customers.
The difference between a VPP and a "regular" power plant is that rather than consisting of a single, large, centralised station, they are instead composed of many, smaller, geographically-distributed units, and are typically based on renewable energy sources. VPP's rely heavily on software to collect and control assets as well as provide generation back to the grid (or from it), in exchange for payment to the individual asset owners.
VPP's provide consumers more control over the energy they use and incentivise the use of renewable energy sources. Solar PV is the fastest growing generation type in Australia, more than 30 per cent of Australian households use solar panels. Australia is primed to lead the VPP movement and the transition to a future with more renewable energy generation."
Matt Wright, CTO at MOBI
"In 2022, we will see more experiments in Crypto, NFTs and DAO. We're at the beginning of a Cambrian explosion of new ways to form capital. There will probably be a lot of missteps in the process, though, before sustainable models are found – better regulations will help. Another trend that will gain momentum is the convergence of Green Tech, Fintech and Machine Learning. There will be a significant shift in capital as fund managers seek to diversify away from carbon-heavy investments. At the same time, entrepreneurs will build new technology businesses around carbon tracking and combinations of Machine Learning and IoT. I believe we'll also see breakthroughs in carbon sequestering too.
One thing that is great to see is the low-code/no-code development tools. It's great to see people build things without having to learn an entire technology stack, and the world needs more people from all walks of life building technology.
Let's hope we see more regulation around social media too, let's put the years of Facebook's algorithms running unchecked behind us and put some better safeguards in place."
Toby Cox, CTO at Dovetail
"It's getting pretty hard to ignore blockchain and we can expect to see greater practical application and mainstream adoption of the technology come 2022. Next year, there will be a greater emphasis on engineers dedicating a lot of time to blockchain technology, while more financial institutions get on the bandwagon to be involved in a race to not be disrupted by new and evolving institutions. We'll also see the emergence of more sophisticated developer tooling around blockchain. Additionally, we'll see traditional product teams upskilling in this area, leading to better user experiences.
Outside of blockchain, with the rise of non-technical entrepreneurs and more people leveraging technology in all aspects of their lives, there will be a greater need for easy-to-use technology in the new era of "low-code" or "no-code" application and developer platforms as evolution in this space continues."